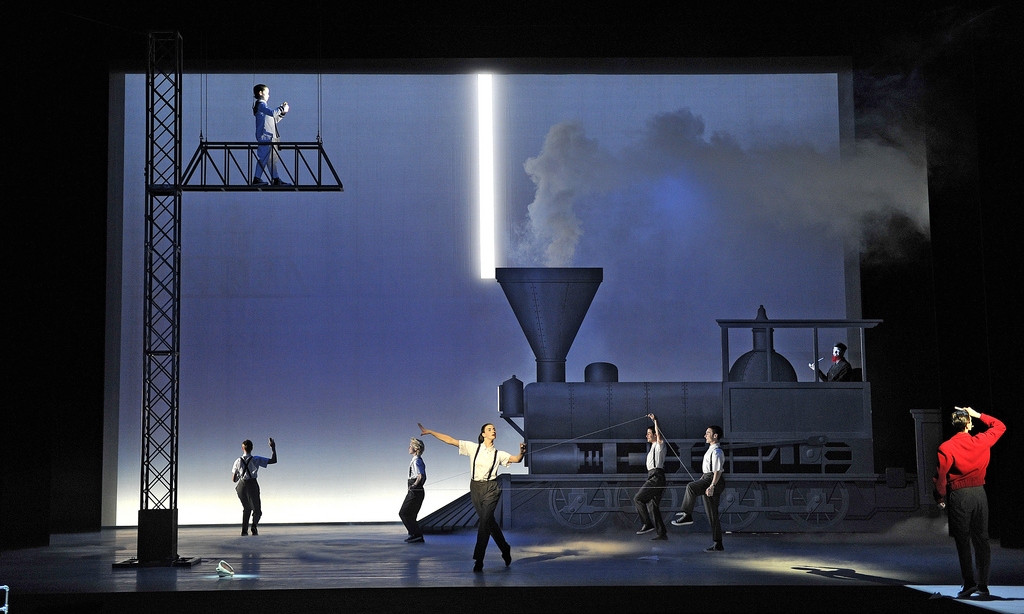 Opéra Berlioz, Montpellier, 2012
Photographs by © Lucie Jansch
Opéra Comique, Paris, 1976
Photograph © Egon von Fürstenberg
Metropolitan Opera, New York, 1976
Photograph © Byrd Hoffman Foundation
Opéra Berlioz, Montpellier, 2012
Photographs by © Lucie Jansch
Metropolitan Opera, New York, 1976
Photograph © Byrd Hoffman Foundation
Opéra Berlioz, Montpellier, 2012
Photographs by © Lucie Jansch
Opéra Berlioz, Montpellier, 2012
Photograph © Lucie Jansch
Metropolitan Opera, New York, 1976
Photograph © Byrd Hoffman Foundation
Opéra Berlioz, Montpellier, 2012
Photographs by © Lucie Jansch
Opéra Berlioz, Montpellier, 2012
Photograph © Lucie Jansch
Opéra Comique, Paris, 1976
Photograph © Philippe Gras
Opéra Berlioz, Montpellier, 2012
Photographs by © Lucie Jansch
Opéra Berlioz, Montpellier, 2012
Photograph © Lucie Jansch
Opéra Comique, Paris, 1976
Photograph © Philippe Gras
Metropolitan Opera, New York, 1976
Photograph © Byrd Hoffman Foundation
Opéra Berlioz, Montpellier, 2012
Photograph © Lesley Leslie-Spinks
Opera in four acts by Robert Wilson and Philip Glass
Premiered on July 25, 1976 at the Festival d'Avignon, Avignon, France
Premiered on December 11, 1984 at the Brooklyn Academy of Music, New York
Premiered on July 24, 1992 at the McCarter Theater, Princeton, New Jersey
Premiered on March 17, 2012 at the Opéra Berlioz - Le Corum, Montpellier, France
Widely credited as one of the greatest artistic achievements of the 20th century, this rarely performed work launched its director Robert Wilson and composer Philip Glass to international success when it was first produced in Avignon, France in 1976 with subsequent performances in Europe and in New York at the Metropolitan Opera. It is still recognized as one of their greatest masterpieces. Nearly four decades after it was first performed and twenty years since its last production, Einstein on the Beach was reconstructed for a major international tour including the first performances in the United Kingdom and the first North American presentations ever held outside of New York City. The international tour of Einstein on the Beach began in Montpellier in the spring of 2012 and concluded in South Korea in the fall of 2015, bringing this ground-breaking work to new audiences and an entirely new generation.
Einstein on the Beach breaks all of the rules of conventional opera. Instead of a traditional orchestral arrangement, Glass chose to compose the work for the synthesizers, woodwinds and voices of the Philip Glass Ensemble. Non-narrative in form, the work uses a series of powerful recurrent images as its main storytelling device shown in juxtaposition with abstract dance sequences originally by Andrew de Groat, and for the 2012 version by American choreographer Lucinda Childs. It is structured in four interconnected acts and divided by a series of short scenes, or "knee plays". Taking place over almost five hours, there are no traditional intermissions. Instead, the audience is invited to wander in and out at liberty during the performance.
Einstein on the Beach was revolutionary when first performed and is now considered one of the most remarkable performance works of our time.
You can purchase books and merchandise related to Einstein on the Beach in our shop section.