Spoleto, 2017
Luca Vassos, Liliana Bottone, Paolo Marconi, Grazia Caprano, Gabriele Cicirello, Camilla Tagliaferri, Renato Civello, Eugenio Mastrandrea, Adalgisa Manfrida
Photograph © Lucie Jansch
Spoleto, 2017
Gabriele Cicirello, Irene Ciani, Paolo Marconi, Liliana Bottone, Luca Vassos, Grazia Capraro, Camilla Tagliaferri, Renato Civello, Eugenio Mastrandrea, Adalgisa Manfrida, Barbara Venturato
Photograph © Lucie Jansch
Hamburg, 1986
Ensemble
Photograph © Friedemann Simon
Spoleto, 2017
Alice Generali, Eugenio Mastrandrea, Grazia Capraro, Adalgisa Manfrida, Paolo Marconi, Liliana Bottone, Camilla Tagliaferri, Angelo Galdi, Gabriele Cicirello, Renato Civello, Francesco Cotroneo, Luca Vassos, Barbara Venturato, Michele Ragno
Photograph © Lucie Jansch
Spoleto, 2017
Gabriele Cicirello, Liliana Bottone, Grazia Capraro, Camilla Tagliaferri, Barbara Venturato, Irene Ciani, Eugenio Mastrandrea
Photograph © Lucie Jansch
Spoleto, 2017
Gabriele Cicirello, Liliana Bottone, Grazia Capraro, Camilla Tagliaferri
Photograph © Lucie Jansch
Spoleto, 2017
Gabriele Cicirello, Liliana Bottone, Grazia Capraro, Camilla Tagliaferri, Barbara Venturato, Irene Ciani, Eugenio Mastrandrea
Photograph © Lucie Jansch
Spoleto, 2017
Adalgisa Manfrida, Luca Vassos, Liliana Bottone, Grazia Caprano, Camilla Tagliaferri, Barbara Venturato, Irene Ciani
Photograph © Lucie Jansch
New York University, 1986
Ensemble
Photograph © Euromusic
Spoleto, 2017
Barbara Venturato, Renato Civello, Camilla Tagliaferri, Grazia Capraro
Photograph © Lucie Jansch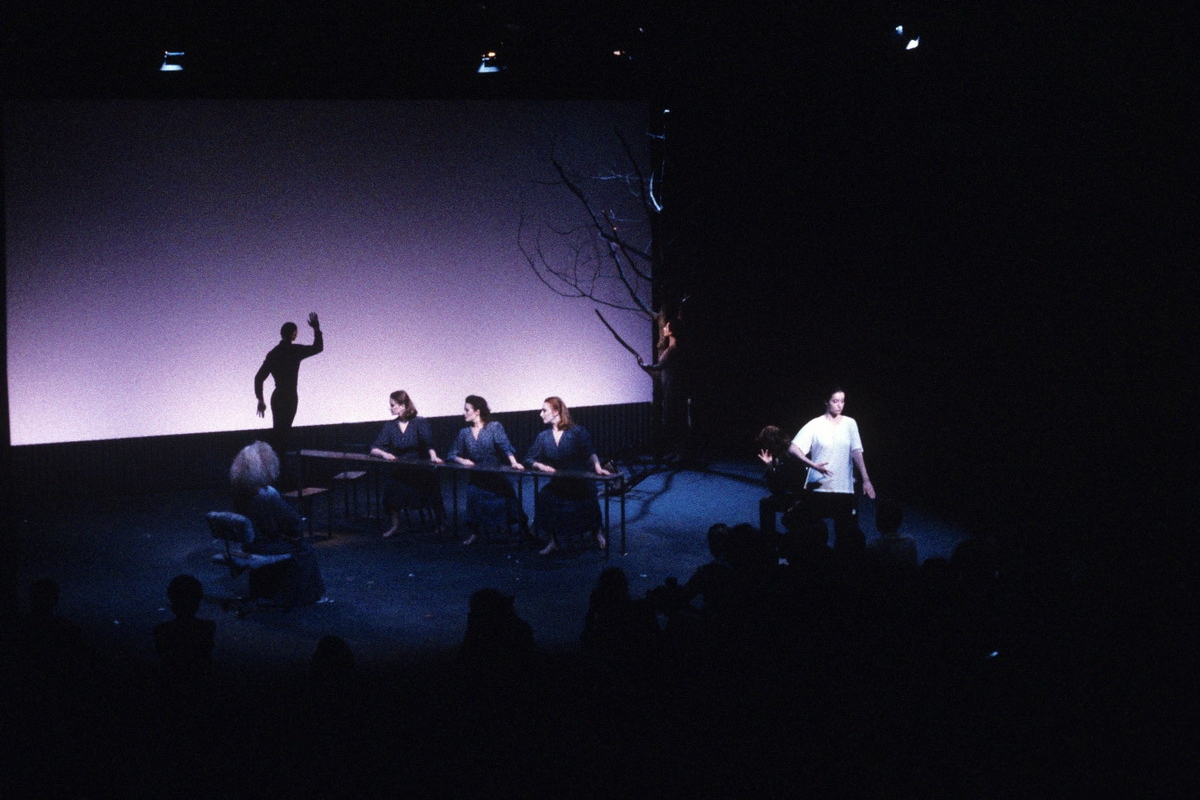 New York University, 1986
Ensemble
Photograph © Euromusic
Spoleto, 2017
Michele Ragno, Adalgisa Manfrida, Luca Vassos, Gabriele Cicirello, Renato Civello, Liliana Bottone (hidden), Grazia Capraro, Paolo Marconi, Camilla Tagliaferri, Barbara Venturato, Irene Ciani, Eugenio Mastrandrea
Photograph © Lucie Jansch
Hamburg, 1986
Ensemble
Photograph © Friedemann Simon
Spoleto, 2017
Irene Ciani, Eugenio Mastrandrea, Barbara Venturato, Paolo Marconi, Camilla Tagliaferri, Grazia Capraro, Gabriele Cicirello, Liliana Bottone, Renato Civello, Luca Vassos, Adalgisa Manfrida
Photograph © Lucie Jansch
Spoleto, 2017
Barbara Venturato, Camilla Tagliaferri, Grazia Capraro, Liliana Bottone
Photograph © Lucie Jansch
Hamburg, 1986
Ensemble
Photograph © Friedemann Simon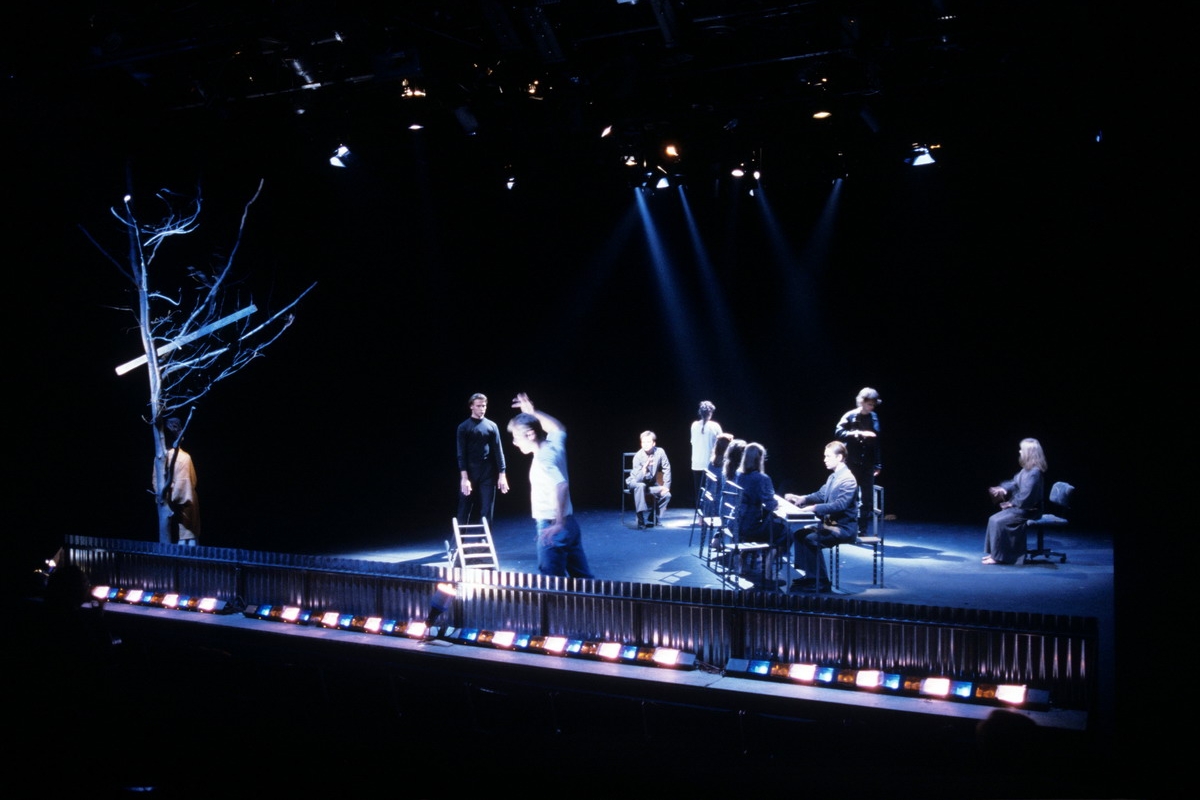 New York University, 1986
Ensemble
Photograph © Euromusic
Spoleto, 2017
Francesco Cotroneo, Alice Generali, Michele Ragno, Paolo Marconi, Liliana Bottone, Gabriele Cicirello, Luca Vassos, Grazia Capraro, Camilla Tagliaferri, Renato Civello,
Eugenio Mastrandrea, Adalgisa Manfrida, Barbara Venturato
Photograph © Lucie Jansch
Hamburg, 1986
Ensemble
Photograph © Friedemann Simon
Spoleto, 2017
Paolo Marconi, Liliana Bottone, Gabriele Cicirello, Luca Vassos, Grazia Capraro, Camilla Tagliaferri, Michele Ragno, Renato Civello, Eugenio Mastrandrea (hidden), Barbara Venturato (back), Adalgisa Manfrida (hand)
Photograph © Lucie Jansch
Hamburg, 1986
Ensemble
Photograph © Friedemann Simon
Spoleto, 2017
Alice Generali, Irene Ciani, Francesco Cotroneo, Liliana Bottone, Paolo Marconi, Angelo Galdi, Luca Vassos, Adalgisa Manfrida, Renato Civello, Barbara Venturato, Gabriele Cicirello, Grazia Capraro, Eugenio Mastrandrea, Michele Ragno, Camilla Tagliaferri
Photograph © Lucie Jansch
[Hamletmaschine]
By Heiner Müller
English version premiered on May 7, 1986 at New York University, New York, New York
German (original) version premiered on October 4, 1986 at the Kunsthalle, Hamburg, Germany
Italian version premiered on July 7, 2017 at the Teatro San Nicolò, Festival dei Due Mondi, Spoleto, Italy
Robert Wilson's friendship with the East German playwright Heiner Müller was not only legendary but also extremely productive; Müller wrote texts for the Cologne Section of THE CIVIL warS (1984), The Forest (1988), and The Death of Molière (1994). Furthermore, texts by Müller were used in Wilson's Medea (1984), Alcestis (1986), and Ocean Flight (1998). When Müller failed to write a new text for a Wilson play in 1987, he wrote a long letter declining the collaboration, reaching Wilson in the last week of rehearsals for Death, Destruction and Detroit II at Berlin's Schaubühne–the letter itself became part of DD&D II. That same year, Wilson directed Müller's Quartet, first in Germany and later in France.
For Hamletmachine, Wilson first worked with students at New York University, and later–in the original German version–with theater students in Hamburg, produced by the Thalia Theater. In 2017, the production was revived in an Italian version with acting students from the Theater Academy "Silvio d'Amico" in Rome.
Heiner Müller himself called Wilson's production "the best production ever" of this work, praising it for its lightness and absence of interpretive staging.