Paris National Opera, 1992
Photograph © Florian Kleinefenn
Paris National Opera, 1992
Photograph © Florian Kleinefenn
Paris National Opera, 1992
Photograph © Florian Kleinefenn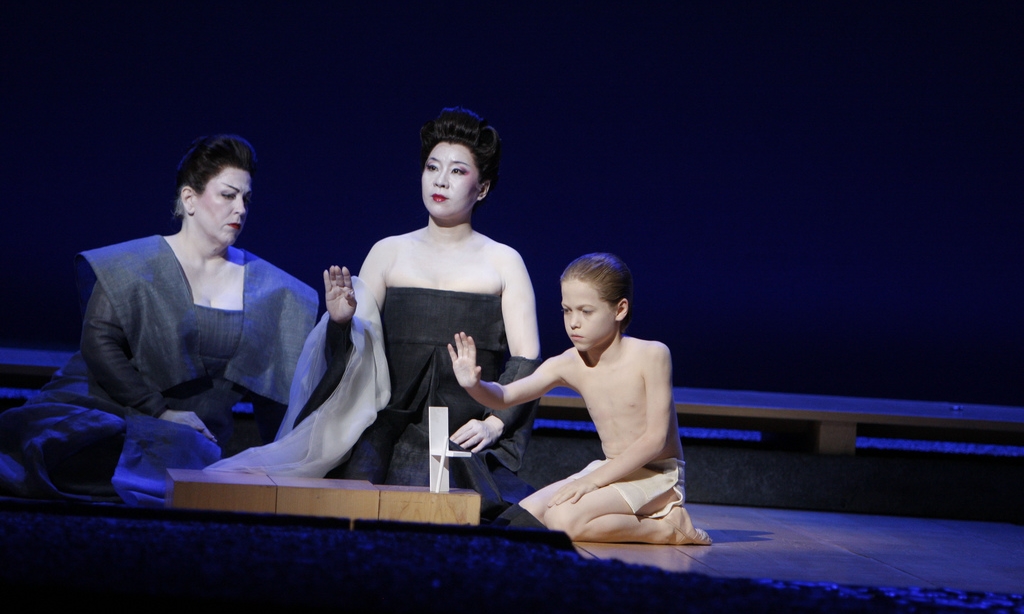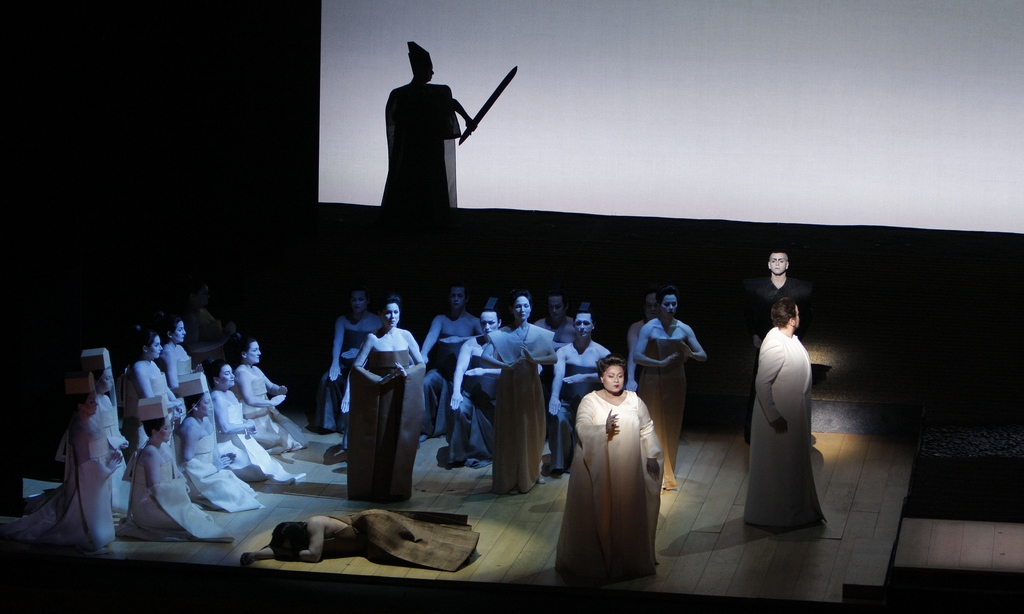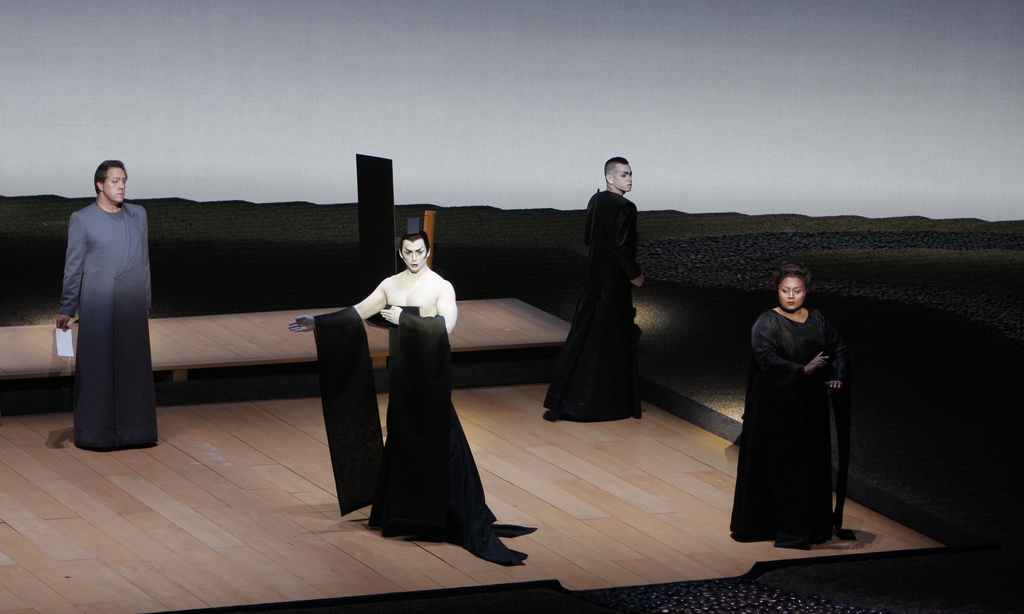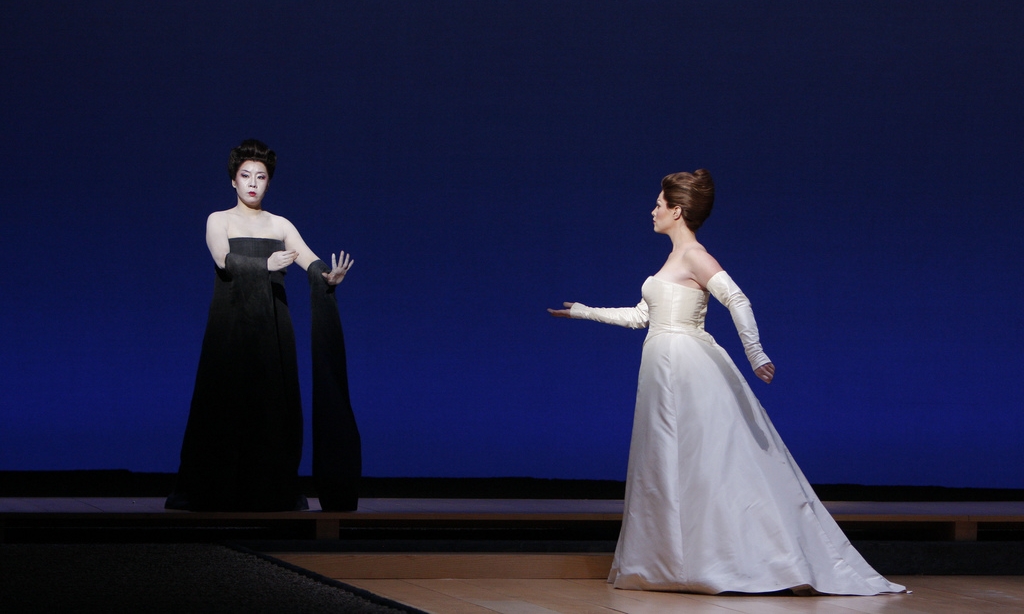 Opera by Giacomo Puccini, Libretto by Giuseppe Giacosa
Premiered on November 19, 1993 at the National Opera, Paris, France
Performed in Italian.
Undoubtedly one of the most beautiful and most comprehensive portraits of a woman in the history of opera—but also one of the most terrible, since it is a tale of humiliation and deceit which ultimately leads to death. From its advent in the 1890s, "verismo" had relied on excessive, melodramatic librettos and effective, uncompromising theatricality. It had also relied on a power of expression that transformed the slightest word into imprecation. This was true for a work like Cavalleria rusticana or Tosca, Puccini's preceding work. In Butterfly though, there is nothing of the sort: there is little or no action, just the slow poetry of the soul. Certainly, there are words but they are pared down to perfection to become almost incidental. Compared to the devouring passion expressed in each intonation of Santuzza or Manon Lescaut, Butterfly contrasts silence and heartrending song with an unearthly modesty.
Robert Wilson's signature production, which originated at the National Opera Paris in 1993, features exquisite costumes by Frida Parmeggiani and choreography by the late Japanese artist and long-time collaborator of Wilson, Suzushi Hanayagi. Robert Wilson aimed at directing a refined version, outside of the all the "fake Japanese, cherry blossom and all of the traditional clichés on Japanese culture". The aesthetics of this production and the acting are largely inspired by Butoh, a Japanese form of dance characterized by slow motion, poetry and minimalism.
The production has been shown at The Netherlands Opera Amsterdam, The Bolshoi Theater Moscow, Los Angeles Opera and others, and remains in the Paris Opera's repertoire to this day. A DVD of the production from Amsterdam (2008), under the baton of Edo de Waart, can be obtained here.